I was surfing blogs this morning and Celine mentioned on
Espritpatch
that there is a new Quilt-Along starting next month for Elizabeth Hartman's Tokyo Subway Map quilt.
Back in 2010, I followed along (and saved the directions) when Elizabeth shared the design as part of the original QAL, tucked it away and thought of it as a
someday
quilt.
The pattern as written is made from 1600 2-inch squares. I spent some time back then thinking about how I would change the dimensions and cheat the background, using larger squares and rectangles as much as possible. Now that my scrap bins are filled or overflowing and with the support of other quilters who will be quilting along, maybe it's time to make a serious start on this quilt.
Click the QAL image above (and in my sidebar) or this link for details on Nina's blog,
Nina with Freckles
.
If you have no idea what I'm talking about, here's a link to the pattern page and an image of this great, modern, scrappy quilt, inspired by the Tokyo subway map: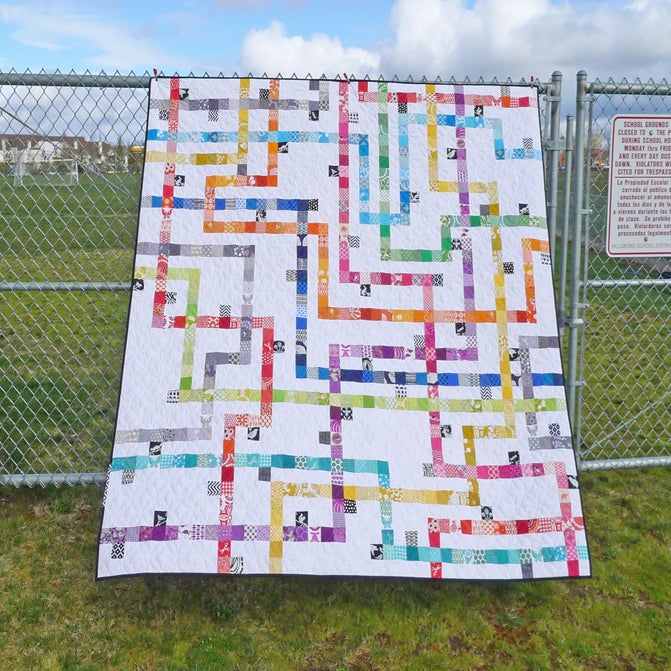 Do you have one of those
someday
quilts that you've seen online or at a show or in a show, saved the pattern and know that you WILL make it one day in the future?