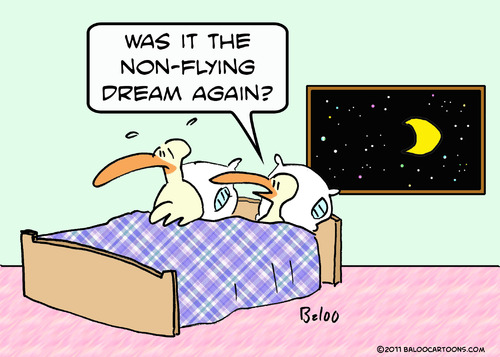 I woke up this morning, an hour before the alarm, feeling really well rested–a good thing because some of my old fatigue issues are back and kicking my butt.
But a funny thing this morning happened as I was becoming fully awake.
I don't know what I dreamed about, but I'm guessing I didn't just dream it, I must have been acting it out, too: my legs were sore, my back hurt and it felt like I had jammed a couple of my fingers on my left hand.
... and neither cat was sleeping at the foot of the bed or coming to wish me good morning (and bug me until I got up and let them out on the deck) as usual.
I usually don't remember my dreams, but my physical side effects make me wonder ... and reminds me of when I was married and talked in my sleep. Back then, my husband could at least give me a clue about what I was dreaming/talking about.
Do you remember your dreams? Talk in your sleep? Wake up with mystery aches and pains?