My Tea Towel challenge is still on the design wall, unchanged.
Instead of making a decision on that and moving forward, last night I played with the bits and pieces of the rejected black & white border idea.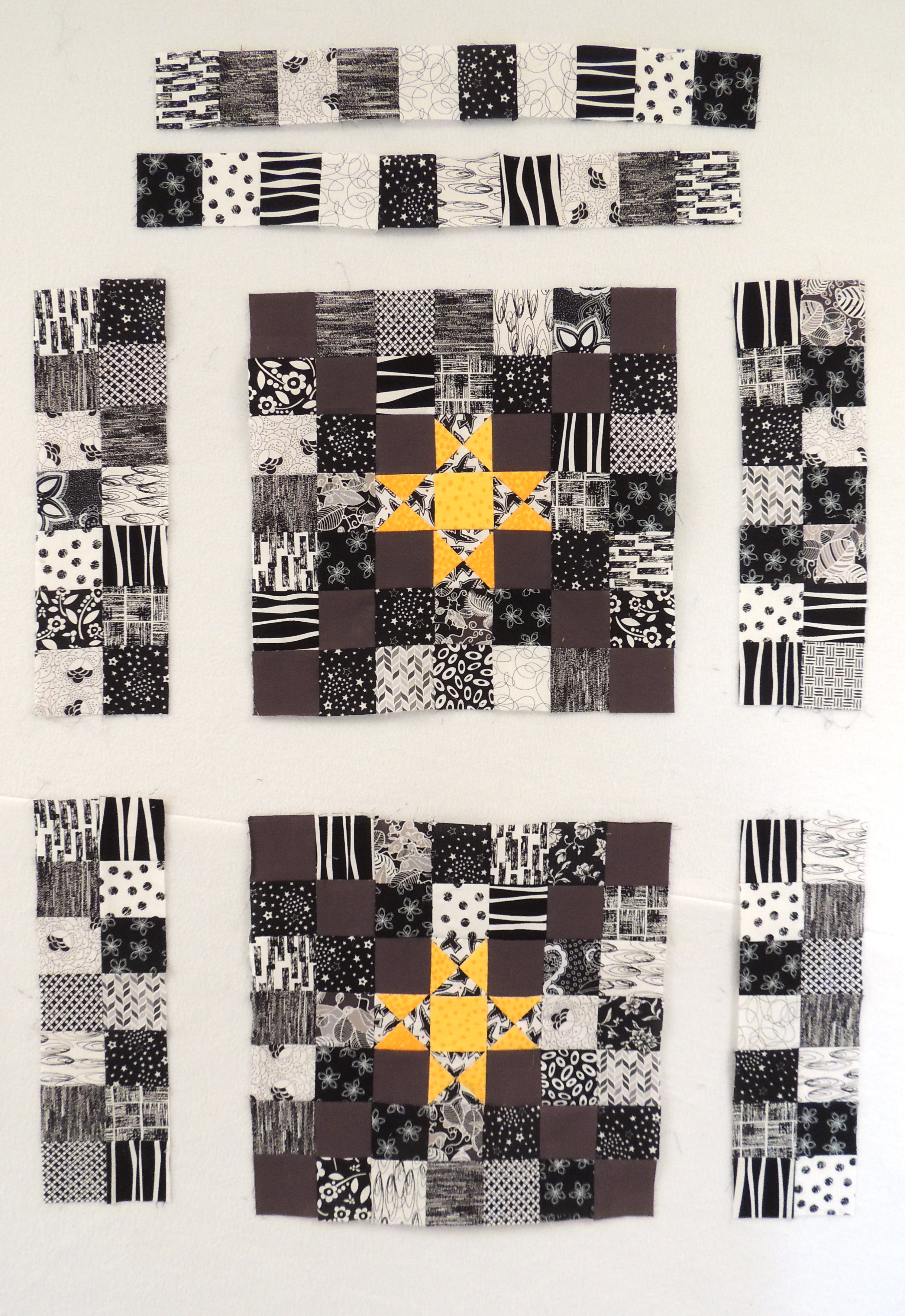 The blocks are a
scrapified
version of the Star Chain block, and idea I've wanted to play around with since I made the first blocks for the Block Lotto; the strips and rectangles will be used with the blocks to test an idea I've had for a while ... stay tuned. I could have made a better choice for the chain fabric, but I don't hate it enough to change it :-)
When I was finished making these pieces for a new project idea, there was a single 2-inch square left.
That's my work-in-progress this Wednesday. See more at
Freshly Pieced
.